CEO & Board Advisory Services
BGC's CEO & Board Advisory services are made available to selected clients who are embarking on a 12 – 36 month change program that culminates in a clear transformational outcome, such as:
A step-change in operating scale
Digital transformation
Merger or Acquisition
IPO
Exit or divestment
To help you achieve your desired outcome we work alongside your CEO to develop and implement a roadmap that enables you to achieve your desired outcome in the most efficient and effective way possible – ensuring your resources (human, financial and physical) and operating systems are properly aligned to execute the required change with minimal disruption and maximum benefit.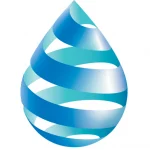 For the last two years Geoff has acted as our one-man advisory board – helping us calmly navigate the COVID challenge and achieve very significant sales and profit growth in a heavily impacted industry.
His sage advice and input has improved just about every aspect of our business (sales, marketing, operations, IT and CRM) and has helped us transition from a family-run business to a professional medium enterprise.
This year Geoff is focussed on helping us implement our exit plan and I have every confidence that he will help us achieve an Enterprise Value several times greater than when he started.
Anthony Freeman, Managing Director, Aqualogical
The BGC Board Advisory team is led by Geoff Hirsh (CEO) and Mark Vigors (COO) – who draw on over 70 years of personal experience and a team of specialist advisors to implement effective Business Transformation Programs. Their industry experience includes:
FMCG – Kellogg's, Kimberly Clarke, Johnson & Johnson, FritoLay, Brita, Rosella Foods
Liquor – United Distillers, Swift & Moore, Jim Beam Brands, Taylors Wines
Banking & Finance – Westpac, Commonwealth Bank, St George Bank, Equifax, Vision Equity, BizPay
IT & T – Telstra, Siemens, 3, Quicken, Reivernet, VITG
Retail – Liquorland, Pizza Hut, The Athlete's Foot, Events, Blink Optical
Automotive – Volvo, Jaguar Rover, Peugeot, Mercedes, Bombardier
Industrial – Alcan, Australian Construction Products, Steelmark Eagle & Globe, Honeywell
Brita Water Filter Systems
10X revenue growth leading to a successful trade sale
Quicken
5X revenue growth leading to a successful IPO
Rosella Foods
Business turnaround and trade sale
Blink Optical
National market rollout leading to successful Trade Sale