The BGC team is uniquely well-equipped to help clients in all stages of the M&A process – from pre-transaction planning to post-acquisition integration. With the transactional piece in the middle being handled by a separate, specialist division – BGC M&A.
BGC M&A is a partnership between BGC Consultants and Divest Merge Acquire (DMA) – an Australian Mergers & Acquisitions leader with a 20-year track record for delivering exceptional results in the sale and acquisition of medium and large Australian businesses.
Services
To help you achieve your operating objectives BGC M&A can provide or assist with the following activities:
Capital Raising
Acquisition Strategy Planning
Mergers and Acquisitions
Post Acquisition Integration
Exit Planning and Divestments
Tools
A selection of the following proprietary tools and processes will be used to facilitate the smooth implementation of your M&A Project
Planning Workshops
Profiling and Database Marketing
Prioritisation and Tracking
Project Management
Customer Comment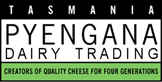 The entire DMA team were professional, efficient, patient and outstanding communicators in our complex sale transaction.
If we could rate them higher than 10/10, we would!
Lyndall & Jon Healey
Kelly Green Crane Hire sold to Borger Cranes
Kelly Green Crane Hire acquired by an industry player.
Sydney-based Borger Cranes was the successful bidder.
Harbinger Infrastructure sold to Monadelphous Group Limited
Monadelphous acquired the business and assets of Harbinger Infrastructure, a major rail infrastructure provider.
IPAC Solutions acquired for Trescal Solutions
DMA Group advised Trescal in the acquisition of IPAC Solutions.
Trescal is the leading provider of specialist calibration services
Australian Vaporizers sale to Namaste Technologies Inc
DMA advised Australian Vaporizers on the sale of their business to Namaste Technologies